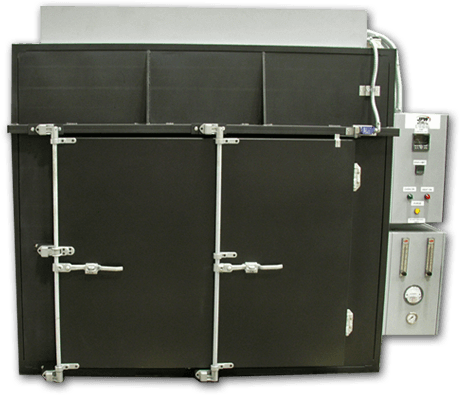 Welcome To
savage-engineered
Savage-Engineered Equipment, a one stop reliable manufacturer and supplier of a variety of industrial ovens, we offer an exclusive range of ovens that include walk-in ovens, powder coat ovens, drying ovens, curing ovens and custom designed ovens at competitive prices. Our user guide will help you in specifying your new equipment to suit your process. Review our technical specifications and features and then ask for a quotation to make your process better.
Custom Ovens
WE BUILD TO FIT YOUR NEEDS
Hard to fit areas
Unusual capacities
Specific processes unique to your business
Easy to Install and Use We have a broad range of industrial ovens and commercial ovens that are easy to install and fit.
Higher Capacity and Long Life All ovens are tested and checked properly for higher capacity and long life to perform well.
Specific Process They are easy to use and provided directly to your address with a user guide to get them use in proper way.
For the best range of industrial ovens or for use in factories and workshops, you need to think …

Read More

Are you looking for a high-grade and advanced range of powder coating ovens or looking for any kind …

Read More

There are different types of industrial ovens required to streamline the heating process in different industry types, factories, …

Read More