Cabinet Ovens
Each industrial oven is designed to maintain the uniformity of temperature required throughout the process chamber. All air inlet walls have adjustable air inlets that can be adjusted individually to allow even further tuning on the heat distribution.
Temperature Ranges Available
Directional Airflows Available
Direct Horizontal
Compound Horizontal (Front-to-Back)
Heating Sources Available
Materials of Construction
Interior: Low Temperature—Aluminized Steel
Interior: High Temperature—Stainless Steel
Exterior: Aluminized Steel
Exterior: heavy gauge, cold rolled steel to provide the maximum structural rigidity.
Optional Equipment
Optional equipment is oven specific, call for more details.
Stand's, Disconnect boxes, Shelving, Forced Exhaust, Lights, Programmable controllers, Gas fueled, Recorders & more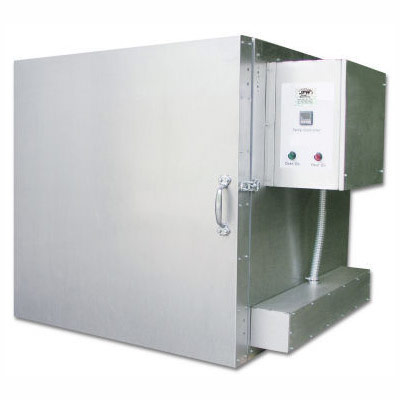 Standard Six Foot Wide Low Temperature Oven Equipped as NFPA 86 Class "A" Solvent Venting Oven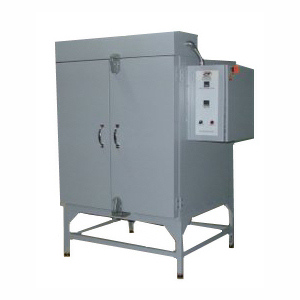 Custom Twenty Foot Wide Truck-In Oven